Pioneer Out for Lunch Double Wall Vacuum Food Flask
We no longer sell this product
These 0.58 Litre Pioneer food flasks are available from Purchase.ie in White, Green or Pink colours and is ideal for keeping your lunch hot during the winter months or cold during the summer.
The Out for Lunch Food Flask is both durable and stylish and includes a folding spoon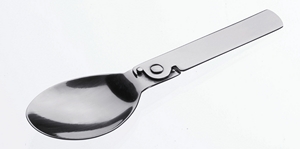 which fits inside the lid of the flask and will reach to the bottom of the flask easily.
It has an unbreakable outer body and stainless steel inner.
Ideal for ensuring school children have a nutritious lunch meal and great for anyone that works outdoors who may not have access to a microwave for reheating meals.
Perfect in the winter for soups, curries, noodles and stews. Perfect in the summer for salads, fruits and other cold meals.
Related Products