How to Insulate Against Draughts in Your Home
Fixing Draughts in your home can be like a playing a game of chess. Just when you think you have won something you hadn't expected happens and your back to square one.
Below we look at areas of the home where draughts can be a particular problems.
Follow some of the tips outlined to ensure your home is cosy and energy efficient this winter. You can then say "Check-Mate" to draughts in your home.
1: How to identify where the draught problems exist?
Sometimes it can be difficult to identify where exactly the draught problems exist in a room. You take steps which you think will rectify the problem but the room is still freezing and its costing you a fortunate to heat it so that you can have a little comfort.
A smoke pencil kit helps you to accurately identify where heat loss is occurring in a room and allows you to easily identify areas which require insulation so you can save energy.
2: Draught Proofing your Windows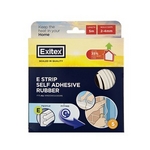 Any gaps on window seals need to be filled in properly and will make a huge difference to your room and also help reduce dust levels. Choose between Self Adhesive Rubber Draught Excluder Strips or Self Adhesive Foam Draught Excluders to solve this issue
For less than 5 Euro per window you can also add secondary insulation which will provide significantly better heat retention in a room with Window Secondary Glazing Film
Here is a great video on how to install this product.
3: Draught Proofing your Doors
Like with the windows the Rubber Draught Excluder Strips and Foam Draught Excluders should make a huge difference for sealing gaps around edges of door fittings it should also help reduce noise levels when doors are closed.
For doors in rooms with a solid underfloor surface installing a foam underdoor draught excluder should also make a significant difference. If the under surface is carpet brush strips are a better option.
Draughts through the letterbox of front doors can also be a huge issue in some households. Letterbox brush draught excluders with an internal flap are a great solution to this issue.
4: Draught Proofing your Chimney
If the fireplace in your room is not in use at all or rarely used you will probably lose heat up the chimney and have cold draughts entering your room through your fireplace.
Installing a chimney balloon will completely eliminate this issue and is one of the most popular products with Purchase.ie customers.
If you use your fireplace then consider installing a Wind Driven Chimney Cowl to eliminate down draughts and prevent a smoky fireplace.
5: Draught Proofing your Attic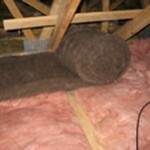 The Sustainable Energy Authority of Ireland recommend 300mm of insulation in your attic. 100% Sheep wool insulation is made from pure wool fibres which ensures a superior thermal performance over glass or mineral wool products. As it is made from a fully breathable material it is also a more healthy option.
Available in comfort rolls for attic joist insulation and also a premium option normally used for internal and external wall insulation.
Check out over 200 energy saving products which can help you reduce your bills and save money at https://purchase.ie/energy-saving
Draught Proofing your Home Related Links
Tips on How to Save Money on Hot Water (include video presentation)
Energy Saving Home Heating Tips
How Limescale Problems will add to your energy bills