Wicklow the Kings of Eco in Ireland as UK dominates International Sales

Purchase.ie, the online eco-store that provides a wide range of products aimed at helping people save energy, conserve water and reduce waste announced that County Wicklow are its eco kings of online shopping for 2011.
Based on data collated and analysed from last 1,000 purchase.ie online transactions in 2011 the report confirmed that businesses and homeowners in the Garden County have demonstrated their firm commitment to eco-friendly products whilst saving money at the same time.
Wicklow just pipped Dublin to first place by a mere 0.03 percentage points, with Sligo also taking a place on the podium in third spot.
Also in the top 7 counties and with a sales average above its per head of population were Galway, Cavan, Meath and Cork respectively.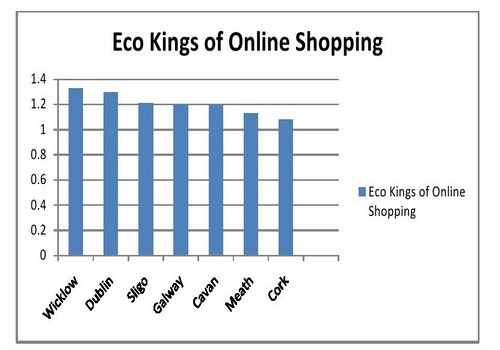 According to Colm Griffin of Purchase.ie "It was no surprise to see Dublin featuring so strongly, given that the business is based there and a lot of the marketing is centred around the capital. However, it's very positive to see lesser-populated counties such as Wicklow, Sligo and Cavan perform so strongly. One has to factor in that in parts of these and other Counties broadband may not be as readily available."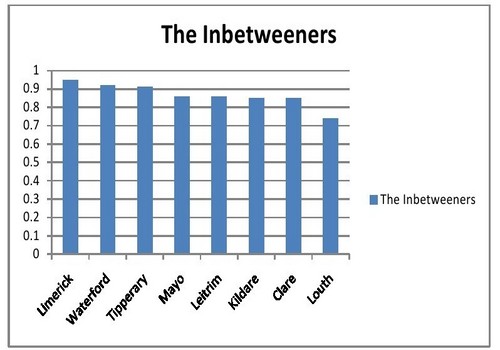 Unsurprisingly all counties that are home to a major city featured in the top 10 with Galway in fourth place and Cork, Limerick and Waterford in seventh, eighth and ninth respectively.
Offaly attained the lowest score in the report, with Kilkenny, Longford and Westmeath also in the bottom four. 
With a total of 81 per cent of all International purchases, the International report showed that the UK dominated this sector in 2011,(Northern Ireland accounted for 15 per cent of this figure), with the United States next best with 5 per cent, followed by Italy on 4 per cent and Germany and Holland on 2 per cent each.
Griffin added "I'm not surprised to see English speaking countries dominate the International sales figures given that the site is in English after all. I'm delighted to see Italy perform so well. Energy prices in Italy are extremely high which I would like to think is a market place the business can make further in-roads into".
ENDS
Note to editors:
Results were collated based upon data sourced from the last 1,000 www.purchase.ie online transactions in 2011. Using figures from the 2011 Census, the total number of sales per county was measured against per head of population figures to produce the purchase.ie league table.