Purchase.ie is continuing to grow its colourful and innovative range of Irish products with the Glow range designed by transition year students from Co Wicklow.
The glow range comprises of high visibility safety armbands and high visibility badges with special fun and funky designs targeted primarily at school children.
The glow armbands come in two different funky designs. Glow boy and glow girl. Customised designs can also be catered for on bulk quantity orders. The armbands come packaged in sets of two.
Glow Girl                         Glow Boy
The glow badge is designed to be stuck to schoolbags or clothing and again can be custom designed if ordered in bulk quantities.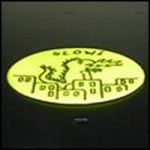 'The idea just clicked into place one night' according to Adam Harris of the Glow Transition year project from St David's College in Greystones. 'It seemed bizarre that even though road safety is such a major issue none of the many safety products on offer were designed with younger users in mind. 'We thought by making hi-vis products cool it would help to increase the number of children wearing them'
The Glow team recently won the Wicklow Student Enterprise Award for their innovative product range and represented Wicklow at the All-Ireland Student Enterprise Awards
Colm Griffin of Purchase.ie commented 'We are delighted to add the Glow range to our growing list of Irish products. It's great to see young Irish Innovators and Entrepreneurs coming through the school system with such wonderful ideas.
We will be re-launching our website in the coming weeks with a new e-commerce system which will cater for transactions to over 30 countries worldwide and we hope to play a major role in the years to come in helping Irish innovators achieve strong exports sales.
Purchase.ie is also a retailer for a host of other products produced by Irish Innovators such as the Shatter Safe Hurley, the Bintrasher, a solar powered address number lighting system and a Irish natural soap gift-set made in Co Donegal.
The glow safety armbands set normally retail from www.purchase.ie for €7.95 and the glow badge for €3.95. However Purchase.ie is currently offering a 15% discount across all their products. To avail of this discount simply submit the promotion code summer2011 on the website when buying or call 01 8428187 and quote the code.