12 Great Gardening Products 2014 
After a particularly wet winter in Ireland most of us will be cautiously taking steps into the garden over the coming weeks as we all hope for a mild spring and a very hot summer.
Below we have outlined 12 great garden products which will not only make your life in the garden easier but also help you to conserve water and reduce your energy bill.
Don't forget Mothers Day is March 30th this year so if a very special lady in your life has green fingers perhaps one of the below  products might make for a very thoughtful gift.

1: 200 Litre Water Butt Kit
Allows you to easily collect rainwater from the donwpipes of your home and reuse for watering plants. You use less tap water and your plants prefer rainwater to tap water. At 59.95 we offer a great price delivered to your door.
2: Solar Powered Water Butt Pump
Pump which attaches to garden hose so that you can use the contents of the water butt directly rather than having to constantly refill watering can.
3: Walk In Mini Greenhouse
Great product for the avid gardener living in a confined space. Assembles in minutes and comes with 6 adjustable shelves. Comes with pegs and ropes so that it can be securely installed and will be fine to install in an area exposed to wind.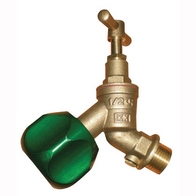 4: Outdoor Water Tap Lock
With water meters currently being installed throughout Ireland it is quite possible that our outdoor water taps might need protection or we might be in for a surprise when we get our water bill. This specially design lock fits on the spout of your tap and protects against theft, vandalism and unauthorised use.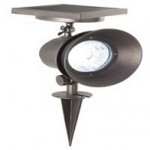 5: Solar Garden Spotlight
Great for lighting up your driveway or walkway after dark without the need to tap into your electricity mains supply. This high quality solar light uses 10 Double sized LED lights so that it can illuminate an impressive 10 meter distance after dark.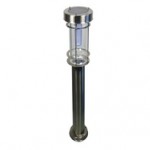 6: Solar Garden Post Light
Another high quality solar lighting product (as opposed to the 2 euro products that throw out a dull light and often only work for a week) This solar post light projects a light 20 times the equivalent of a standard solar light and comfortably illuminates and area of 7 meters in diameter.
7: Expanding Hose
Expanding so three times its original size when attached to outdoor tap and water is turn on. Easy to store away and is designed to prevent kinks (twists and curls in the hose that compromise water pressure). Comes in three sizes 50,100 and 150 foot and with a multi-spray pattered spray head, a standard hose connector and a universial tap connector. Purchase.ie offer the best prices you will find anywhere on this product.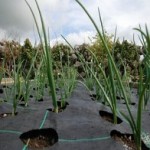 8: Grow Grid
Irish made product which is a weed control membrane sheet with holes punched at intervals. Makes spending hours on your hands and knees pulling weeds a thing of the past. Comes in a variety of different sizes and patterns suitable for all crops.
9: Solar Outdoor Water Timer
Designed to water your plants at pre arranged frequency levels and for a particular length of time. Saves time on manual watering, great for greenhouses or polytunnel and very useful product if you will be away from home for a few day.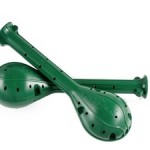 10: Plantwell Watering Device
A new addition to the Purchase.ie range the Plantwell is primarily for use in hanging baskets and pot planted. Designed to water the roots of the plants directly it assist in giving greater blooms, saving water and even prevents your feet getting wet when watering hanging baskets.
11: Wheelbarrow Booster
A simple device that slips onto your wheelbarrow and allows you to get three times the garden waste you might normally get into the barrow. Saves you time and hassle travelling to and fro to the compost heap.
12: Seaweed Fertiliser
This natural organic powdered seaweed fertiliser, conditioner and tonic is perfect for use on plants in the home or in allotments. Irish product which contain more than 58 trace minerals, vitamins and enzymes. Promotes vigorous growth and helps deter pests such as greenfly and whitefly.
Gardening Products 2014 Related Posted
March Madness 2014 Discounts on Everything