Energy Saving – Reducing Your Heating Bills
Back in July Bord Gais again applied to the Commission of Energy Regulation for approval in increasing the rates they charge consumers for the privilege of using gas as an energy source in Ireland.
Subject to approval from October 1st Bord Gais customers will be subject to a 7% increase in gas rates. The knock on effect of this is that electricity prices will also rise as gas is one of the major fuels required in generating electricity.
According to an Irish Independent article by Aideen Sheehan "a leading energy expert predicts that the electricity rates will climb 5% as a result of the gas rate increases"
Given that gas rates increased both in 2011 and 2012 the latest increase would mean that a typical household will now pay 300 Euro per annum more on gas bills than they had been paying prior to the 2011 increase.
Watch Video on Saving Money on your Heating Bill
When combined with electricity rate increases families will typically be paying €500 more per year on household energy bills than they had two years ago at a time when most household budgets are already severely under pressure.
Save Energy on Heating Bill
Heating your home during the winter months will generally account for over 50% of your overall energy bill and targeting this area can help you to reap the most benefits when it comes to energy saving. Below see a brief description of 10 heat saving products most popular with Purchase.ie customers.
Top 10 Products to Help Reduce Your Heating Bill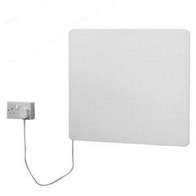 The Eco Panel Heater is a slimline electric heater which fits seamlessly into your home without the costs associated with a typical plug in heater. It comes with a neat singular bracket which attaches to the wall. The heater then sits neatly onto the bracket. It uses just 230 Watts in power save mode and 465 Watts in full mode which is still about five times more efficient than your typical 2KW plug in heater. One unit works effectively in a 12M2 room. For bigger rooms you would not to install more than one eco panel to effectively heat the room.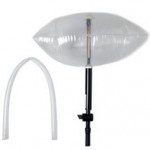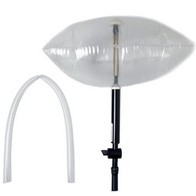 The Chimney Balloon was one of the very first products that we started to sell on purchase.ie when the business commenced trading back in 2009 and is still one of most popular products. It fits into the flue of an unused fireplace and helps to prevent heat escaping from your home and cold draughts from entering. Comes in a number of different sizes to suit both old unlined fireplaces and more modern lined flues.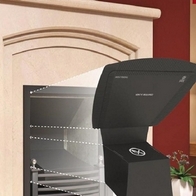 Similar to the balloon the Chimney Snug also acts as a draught excluder in your fireplace. New to Purchase.ie for the 2013 winter season this Irish designed product has the advantage of coming in a one size fits all size and whilst it might not look as robust as the chimney balloon it does do an effective job. Can be taken out and used again for those that occasionally like to light the fire.
The Radiator Booster was one of our customers favourite products during the 2012 winter season. It is effectively a plug in fan (very low wattage) which sits on top of any water based radiator (oil or gas). It blows the warm air created by the heater in to the centre of the room thus helping the room to heat up faster and allowing you to turn off your heaters faster.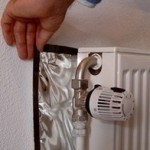 Ever  wondered who was the bright spark that came up with the idea of placing wall radiators under a window? It is estimated that about 40% of the heat created by wall radiators is lost through the wall (probably more if the rad is under a window) This Magnetic Radiator Reflective Foil sits on the back the radiator and helps to prevent the heat from being lost through the wall. Instead the heat is reflected back into the centre of the room.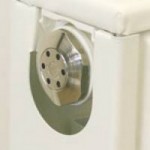 A third radiator product which can have a great impact in reducing your energy bills is Automatic Radiator Bleeding Valves. Installing this product will mean that you will never have to manually drain your radiators again and that the rads are always performing at the optimum levels. For the disorganised type of person this product is a god send. The frustration of trying to remember where you left that little bleed key will be a thing of the past.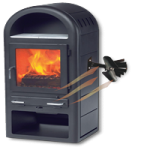 For stove users this Heat Powered Stove Fan can help you get the most out of your fuel. As the stove heats up the fan switches on. Instead of the warm air simply rising to the ceiling as it leaves the stove the fan helps to circulate the warm air out into the centre of the room enhancing the circulation of the warmth and more importantly your comfort.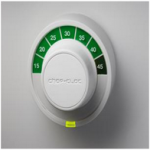 The Chop Cloc debuts on Purchase.ie for the 2013 winter season. is a new type of heating control which works alongside your existing heating timer and help to reduce the amount of energy your heating system consumes. It works effectively to help you save money on almost any water based heating system.
You might have come across Wet Paper Logmakers in the past but the problem with these is that it takes weeks for the logs you make to dry before you can use them. With this Dry Paper Logmaker all you got to do is add old newspapers, junk mail, twigs and dry leaves to the log maker. Compress it and burn these long lasting logs instantly.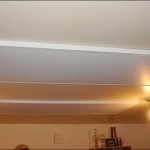 Far Infrared Heating Panels are best positioned on the ceiling of the room in your home and work in a similar fashion to the way the sun radiates the earth. They run off electricity but can help you achieve savings of up to 70% on traditional heating systems which are dependent on air circulation or heat conduction. For office use or for rooms with high ceilings there is also a Commercial Far Infrared Heating Panel model.
Energy Saving Heating Tips Related Links
Energy Saving Home Heating Tips