Have a Green Halloween!
Its October again which means halloween is just a few weeks away. Eco and halloween wouldn't generally go in the same sentence especially when one considers some of the things that are burnt in bonfires.
Despite this we have come up with a few tips on how to go green this halloween. Please add your own tips in the comment field below. We will give away prizes to the best three answers provided.
First Prize : Shake Flashlight
Second Prize : Solar Powered Keyhole Light
Third Prize: Solar Powered Keyring Light
1: Because halloween costumes tend to be worn once and then thrown away its worth considering making your own costume from old materials and fabrics lying around the house instead of wasting money buying one. The best costumes are always your own ideas anyway.
2: Use natural products such as pumpkins and straw (for scarecrows) to decorate instead of buying loads of plastic black and orange decorations that end up in the bin and increase landfill. Try to source biodegradable balloons. Get eco candles for Irish company Waxbrothers
3: For the trick or treaters give out organic or natural treats. If you got time you can always try making a pumpkin pie!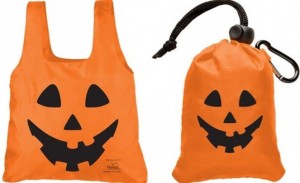 4: If a trick or treater use a reuseable bag to carry all the goodies. You can get customised one for halloween. Better still if you got old pillow cases lying around the house decorate them and use them as bags for the special ocassion. They can always be used again next year.
5: Stay safe when trick or treating with glow armbands, glow badges and a shake flashlight which require no batteries.
6: Enjoy yourself!