Christmas Gifts 2013 for All Budgets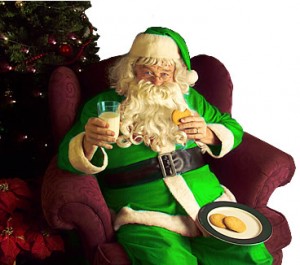 At Purchase.ie we now offer a range of over 300 products. Our products are carefully selected with helping you, the customer, to save money at the forefront of our thoughts.
4 Billion was spent by Irish consumers online in 2012.
3 billion of that was spent with International sellers.
If ordering Christmas gifts online this year please consider ordering from an Irish online store.
If you want to get something practical here are 12 of our top gift ideas to suit all budgets.
Remember we are celebrating 4 years in business this November and you can get 4 euro off your next Purchase.ie order by entering the promotion code Happy4th at checkout when ordering online.
Alternatively call us on 01 8428187 and wish us happy birthday and we will process your discounted order over the phone.
Christmas Gift Ideas Under 20 Euro
Biobulb Natural Daylight Bulb
An energy saving bulb which projects a light close to natural daylight. If the long winter evenings of darkness are a chore for someone close to you the Biobulb makes for a great gift. Available in 4 models suitable for both Bayonet (clip in) and screw fittings. Light output of the Biobulbs ranges from 60W to 150W but they use only 20 to 30W of energy. Price 11.95 to 13.95
Electricity Monitoring Socket
Domestic energy rates increased in Ireland yet again back in October and this plug in electricity monitor allows people to understand more closely what each individual electrical appliance is costing them to run. To use it you simply take out your most recent bill and insert the amount per KW you are being charged on the monitor. Plug in any electrical appliance and you will get reading telling you both how much the appliance is costing you to run in real time and the accumulative figure over the duration of time it has been plugged in. Price 19.95
Freeloader Pico
One of the biggest issues with the Smartphone age is that they are constantly running out of power. The clever Pico acts as a powerbank so that you can charge your device on the go when a mains power supply is not readily available to you. It comes with a number of different tip adapters so that practically any device with a USB adapter can be charged through the Pico. Charge your device for just 30 minutes with the Freeloader Pico and it will power a mobile phone for up to 35 hours (in standby mode) Price 19.95
Christmas Gifts Under 50 Euro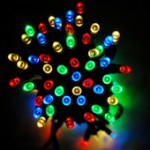 Solar Fairy Lights
Outdoor Christmas lights certainly look very attractive for the festive season but if you are powering them off a mains supply it can often leave you in a post Christmas financial crisis when the next energy bill arrives. These Solar Powered Christmas lights will ensure that this issue never arises. Simply install them, leave them to charge for a couple of days before switching on and you can have a beautiful energy saving decorative feature in your garden. Available in All-White, All Blue or Multi-Colours. Come in sets of 100 LEDs (10 meters) or 280 LEDs (28 meters) Prices €39.95 and €74.95 respectively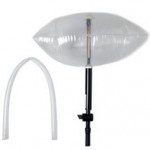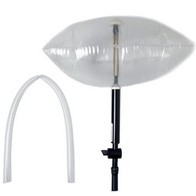 Chimney Balloons
One of the first products we started to sell when we commenced trading four years ago and still one of the most popular. Chimney balloons are installed in unused or rarely used fireplaces. They prevent heat escaping from a room and up the chimney and they also prevent cold draughts entering the room through the chimney. They come in a variety of sizes to suit old and new chimneys. Prices € 23.95 to €28.95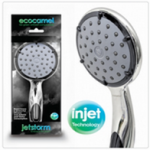 Ecocamel Water Saving Showerhead
Another very popular Purchase.ie product the Ecocamel not only helps you to use less water when showering it also can help reduce your energy bill as you no longer need to heat as much water as you used to. The clever inkjet technology ensures that your shower enjoyment will not be compromised despite using less water. Models suitable for both  hose showerheads and wall fixed showerheads. Price One Unit 33.95 Two Units €59.95
Gift Ideas for Christmas Under 100 Euro
Radfan
Designed to push the heat that your radiators produce into the centre of the room the Radfan was recently chosen as the winner of the Ikea Earthacker competition in New York, a competition in which over 950 products entered. The Radfan will heat your room faster, raise the room temperature and ensure you can turn off your heating system faster and save money. Price €59.95

Kelly Outdoor Kettle Kit
The Irish designed Kelly Kettle makes for a wonderful gift idea for those that literally like to eat out. Ideal for picnics, scouting trips, fishermen and indeed anyone that works outdoors with the Kelly Kettle kit you need no batteries or gas to prepare your meals. Comes in a number of sizes in both Aluminium or Stainless Steel. Price from €69.95 to €86.95

200 Litre Water Butt Kit
With water meters now being installed all over Ireland we will all be paying for water pretty soon. For those that like to maintain a pretty garden this 200L water butt kit is a great accessory which allows you to collect rainwater from the downpipes of your home and use it to water your plants on those not so rainy days. Price €59.95
Christmas Presents 100 Euro Plus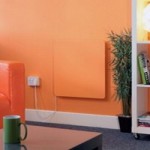 Eco Panel Heater
Slimline plug in heater which fit neatly onto your wall and can be painted to match to colour of any room interior. A standard plug in heater has a energy output of 2 to 3KW yet the Eco Panel Heater operates at just 465W in full heating mode which is 4 to 6 times more energy efficient than traditional plug in heating appliances. Safe to use around children and pets as it uses convection technology and will not burn or scald if touched. Price €124.95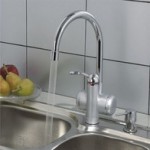 Instant Electric Hot Water Tap
Voted favourite product by Purchase.ie customers (see info here) and one of our top selling products in 2013 using an Instant Electric Hot Water tap means that you don't need to turn on immersion or heating system and heat a huge cylinder of water when you only need a few liters. This product will save you an immediate fortune on your energy bills and when water rates are introduced it will save you even more. Kitchen and Bathroom Models available. Price €197.95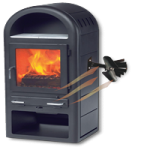 Heat Powered Stove Fan
This clever device is designed to be attached to the top or the side of your stove. As the temperature of your stove gets hotter the blades on the stove fan run faster and faster, circulating the warm air more evenly across the room. Enhance the comfort of someone special in your life this year with this wonderful energy saving device. Price €119.95
Christmas Gifts 2013 Related Posts
Purchase.ie Now 4 Years Old – Its Been a Rollercoaster Ride!