Reusable Stainless Steel Straw
New from EcoSavers this telescopic stainless straw is a perfect alternative for plastic straws which have become a real no no from an environmental perspective in recent years.
Many fast food outlets have replaced the plastic straw with a paper one but anyone partial to a milkshake from McDonalds every now and then will tell you the paper straw is not the greatest utensil to use.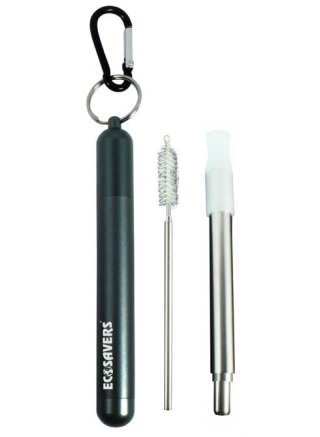 By using stainless reusable straws you can make a statement and show your friends you care about environment and climate.
This telescopic stainless straw with telescopic stainless cleaning brush is packed in a aluminium storage carry case with carabiner hook to make it convenient to attach to bag and carry wherever you go.
 Watch Product Video of a Similar Model