Freestanding Patio Heater 
 Sale Price €119.95
This 2 KW water proof heater from Gardeco  is sure to provide you with extra warmth on the cooler nights enjoying the outdoors.
This powerful heater can be used indoors or outdoors and has 3 heat settings so you can adjust the temperature to suit your preferences.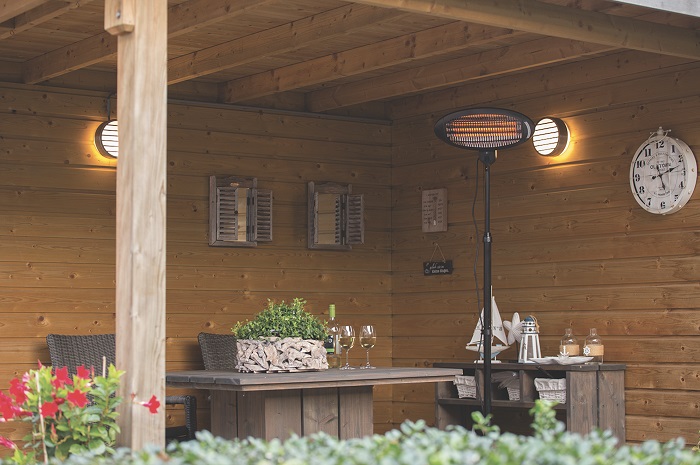 It has an adjustable height of up to 2.1 meters and the adjustable heat setting it can be adapted to suit any environment and as it is free standing it can be remotely moved from location to location easily.
This freestanding patio heater can heat up to 15 square meters and has a lamp life of 5000 hours so it can be part of your outdoor evenings for many many years.
Designed with safety in mind the heater has a tip over safety switch and a heavy base for extra stability.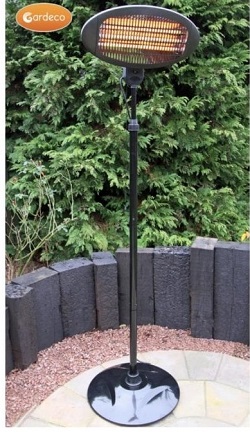 Outdoor heater Specifications
2000w heater power with adjustable thermostat control
Quality quartz heating element
Height adjustable pedestal
Anti-tilt and overheat cut off protection safety features
Related Products