Fog Free Rectangular LED Mirror with Bluetooth Speaker
800 X 600 mm LED Illuminated Bathroom Mirror with Built-in Bluetooth Speaker, Concealed Heated Demister and Touch Sensor, 3 colour changing IP44 Protection Level:
All smart electrical modules and components are sealed in an insulated electrical box. Waterproof and anti-leakage make smarter safer.
TOUCH CONTROL & ANTI-FOG FUNCTION: The touch switch controls both the LED lighting and the defogger - The defogger film will heat up quickly when you turn the mirror on via touch sensor.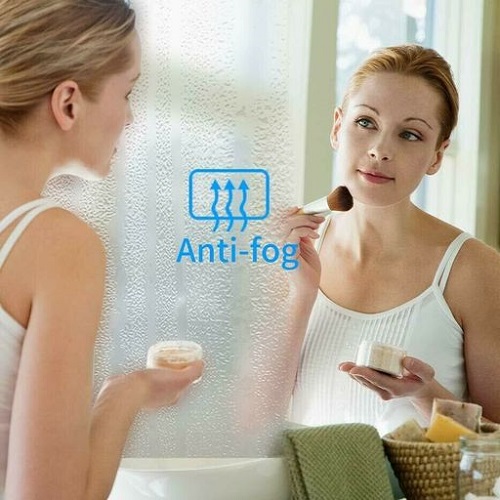 BLUETOOTH FUNCTION: Built-in bluetooth speaker - You can enjoy your favourate music with 360 degree surround sound while taking a shower. Simply connect the mirror with you smart phone or ipad via bluetooth function.
DIMMABLE FUNCTION: LED makeup mirror light is dimmable, controlled with a light touch button. Simply touch the button for 3 seconds to change light intensity from normal to brightest.
Fog Free Rectangular LED Mirror with Bluetooth Speaker Specifications
Materials Copper-Free Glass Mirror & LED Light Strip
Mirror Glass 5mm copper free mirror, silver coated
Other material Steel
Input 220-240Vac
Output 12V DC
LED Color Temperature 3000k-4000k-6000K
Overall Dimension 800mm x 600mm Depth: 35mm
Power Max. 36 W
Net Weight 8.9kg
Waterproof Rating IP44
Colour Silver mirror, back white frame