Loft Lifters Extenders
Loft Lifters (see here!) are designed to enable you to create additional roof insulation space to which you can fit a walkable floor.
 In all Lofter Lifters can enable you to create an additional 180mm (7") of space allowing you to insert 300mm thick insulation.
With these Loft Lifter extenders you will provided with an addition 70mm of height allowing you to fit 400mm thick insulation between the ceiling joists and the walkable floor on which the Lifters and Extenders are fitted.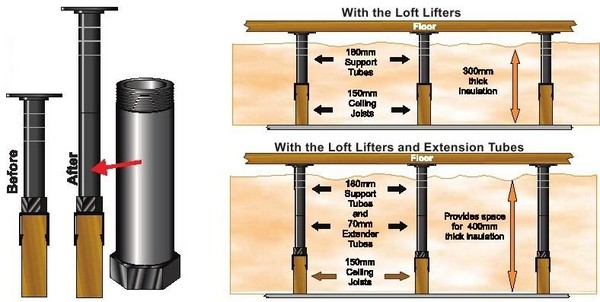 Each box contains 12 Extension Tubes. The barbed base will push donw over floor joists of between 45mm and 50mm thick.
Loft Lifters Video
Related Products