0.5W Ladybird Night Light
This beautiful energy saving night light from Kingavon is designed in a Ladybird shape and uses only 0.5W of electricity per hour.
This means it would need to be plugged in and switched on 24 hours a day for over 500 days before it would add €1 to your energy bill.
Available in red or white the Ladybird Night Light emit a soft gentle light making it an ideal present for a child's bedroom but they are equally useful in the hallway or anywhere in your home.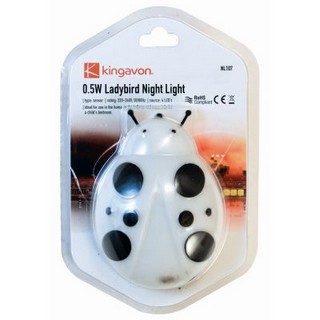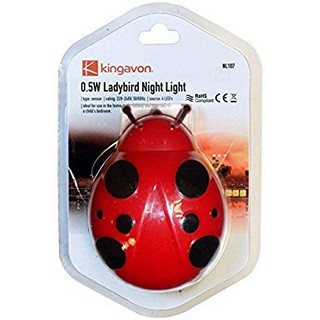 These Night Lights have a built in daytime/nightime sensor which means they will switch on automatically after dark and turn themselves off again at dawn.
The Ladybird light is fitted with 4 long life energy saving LED bulbs and plug in to a standard Irish and UK 3 pin socket.
This product is CE certified and for indoor use only.
Related Products