Eco Fragrance Free Baby Wipes 
These Eco Baby Wipes from Ecozone are fragrance free and enriched with soothing Aloe Vera ensuring they are kind to baby's skin.
Dermatologically tested and Vegan Society approved the wipes come in packs of 55 and becuase of what they are made from it will reduce to chance of skin irritation, dryness or chafing.
Using Eco Baby Wipes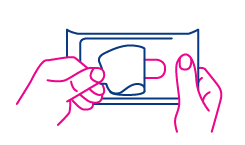 1: Peel back the opening on the front of the pack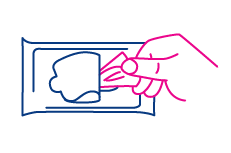 2: Remove one wipe and use as desired
3: Re-seal the pack to prevent the wipes from drying out and dispose of your used wipe in the bin.
Ecozone Baby Wipes Ingredients
Aqua, Aloe barbadensis ( Aloe vera) leaf juice , Cocamidopropyl Betaine, Phenoxyethanol,
Benzoic acid, Dehydroacetic acid, Potassium sorbate, Sodium benzoate, Citric acid,
Sodium chloride, Trisodium sulphosuccinate, Sodium hydroxide
Related Products