LED Lantern
This multi-functional LED Latern designed by Powerplus is powered by solar energy, windup or through USB Plugin.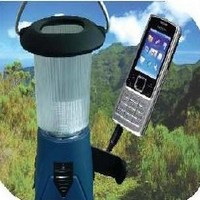 This 8 LED Lantern not only acts as a light but also includes an FM scan radio and personal alarm and can be used to as an emergency charger for your mobile phone and can even charge up AAA batteries.
Also known as the Powerplus Falcon the LED Lantern is lightweight and compact ans is a great accessory for camping trips, fishing trips or scout outings.
The lighting on the lantern has two modes normal and high brightness.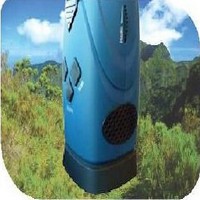 The high quality radio has integrated speakers with clear sound.
A DC in-out port with Earpiece connection will allow you to listen to the radio without disturbing anyone else.
The USB in /USB out cable allows you to charge the Lantern itself through USB plugin or to charge your mobile phone or other USB rechargable gadgets.
Watch Video on the LED Lantern
LED Lantern Technical Details
| | | |
| --- | --- | --- |
| Item | Parameter | Unit |
| LED brightness | 10.000-12.000 | MCD |
| LED Lifetime | >50.000 | Hours |
| Battery 3 Pack AAA | 1.2 | Volt |
| | 400 | mAh |
| Led shining time after fully charged (high brightness mode) | 4 | Hours |
| Radio time after fully charged | 3 | Hours |
| Radio Frequecy | 86-109 | Hz |
| | | |
| 1 minute winding provides:LED Shining timeRadio time | 63.5 | MinutesMinutes |
| 30 Minute sunlight provides:LED shining timeRadio time | 74 | MinutesMinutes |
| Charging Time by DC | 10 | Hours |
Related Products