Alphabet and Numbers Playmat
This Multi-coloured 40 piece EVA soft foam Playmat contains all the letters of the Alphabet (A to Z) and numbers (0 to 9) along with 4 blank tiles.
When the 40 interlocking pieces are fully assembled it measures 79cm x 126cm
This seven colour playmat creates and ideal area where children can learn and play at the same time in comfort.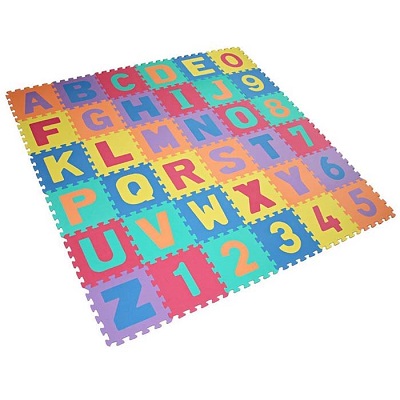 Quick and easy to assemble and to clean this CE registered product is completely formamide free.
For 3 years and upwards.
Related Products